200,000+
Alumni from our Global Campuses
Webster University's Master of Arts (MA) in International Relations enables students to analyze the complexities and processes involved in world politics and international affairs. Coursework provides exposure to the key subfields of the discipline and relevant issues such as globalization, human rights, humanitarian action and economic development. The program can help prepare students to compete for work with a governmental agency, an intergovernmental organization, a nongovernmental organization, or a multinational corporation. This program is also recommended for students planning to pursue a PhD or an academic career at another institution.
The Webster Network
"The one thing that made me feel really at home at Webster was that you really build a place and network that you can call your home and family; instructors have become mentors, acquaintances have become friends."
Melody Peters
MA in International Relations, '14
Learning Outcomes
Upon completion of the MA in International Relations program, students will be able to:
Demonstrate a working knowledge of several subfields of the international relations discipline.
Demonstrate strong research skills.
Critically analyze international events and issues.
Apply theories of international relations.
Demonstrate effective written communication skills.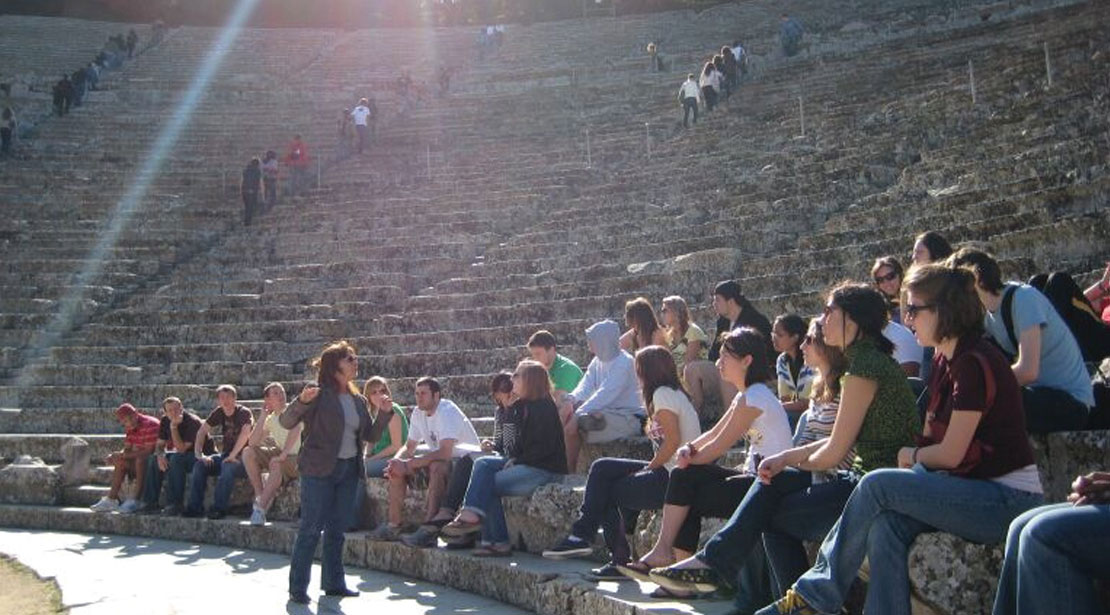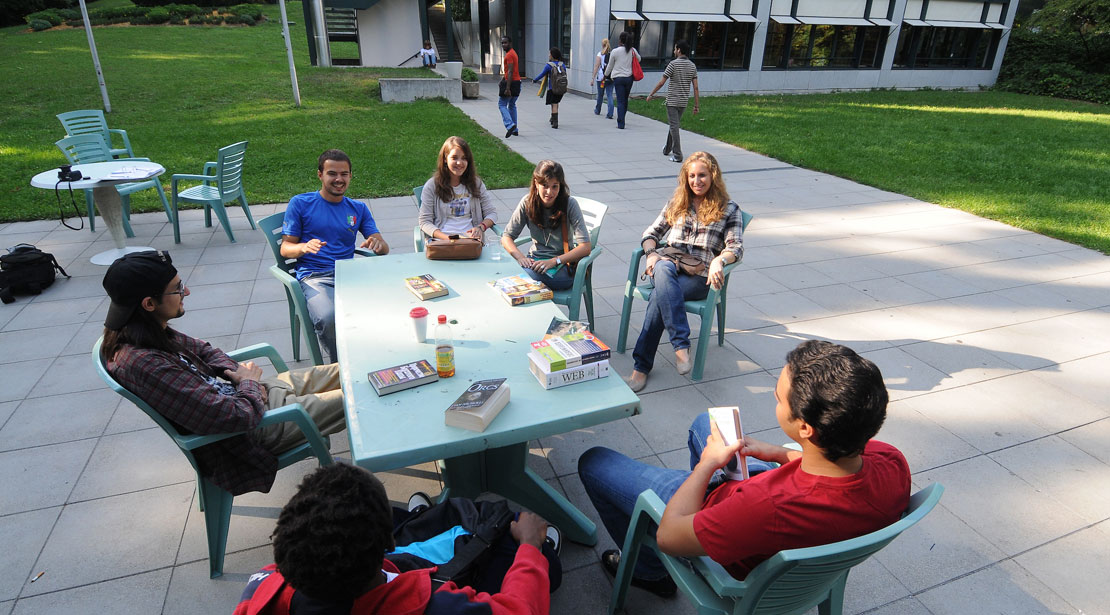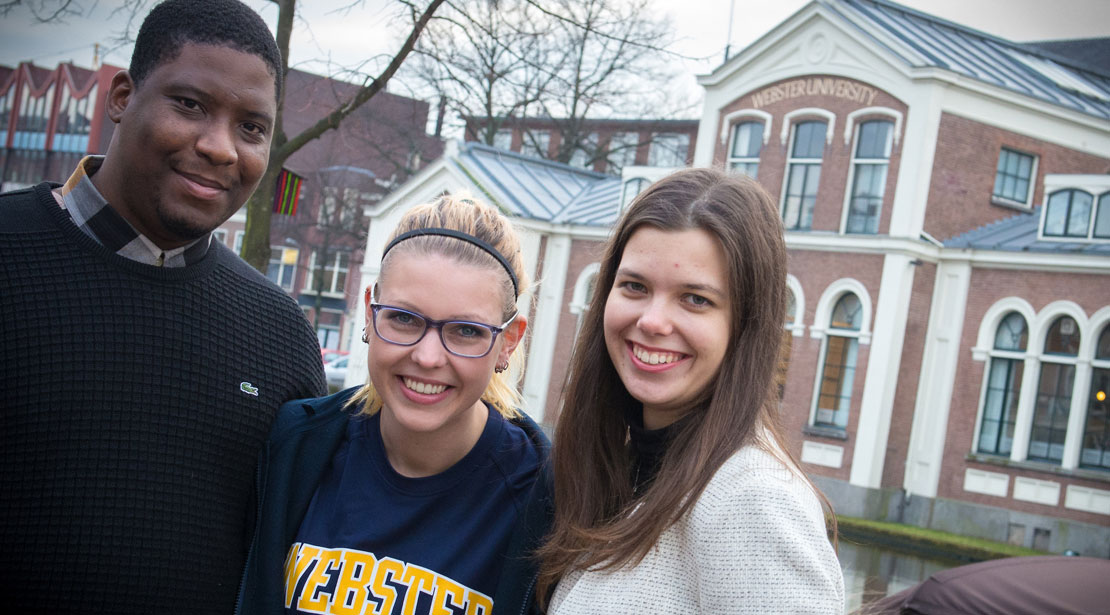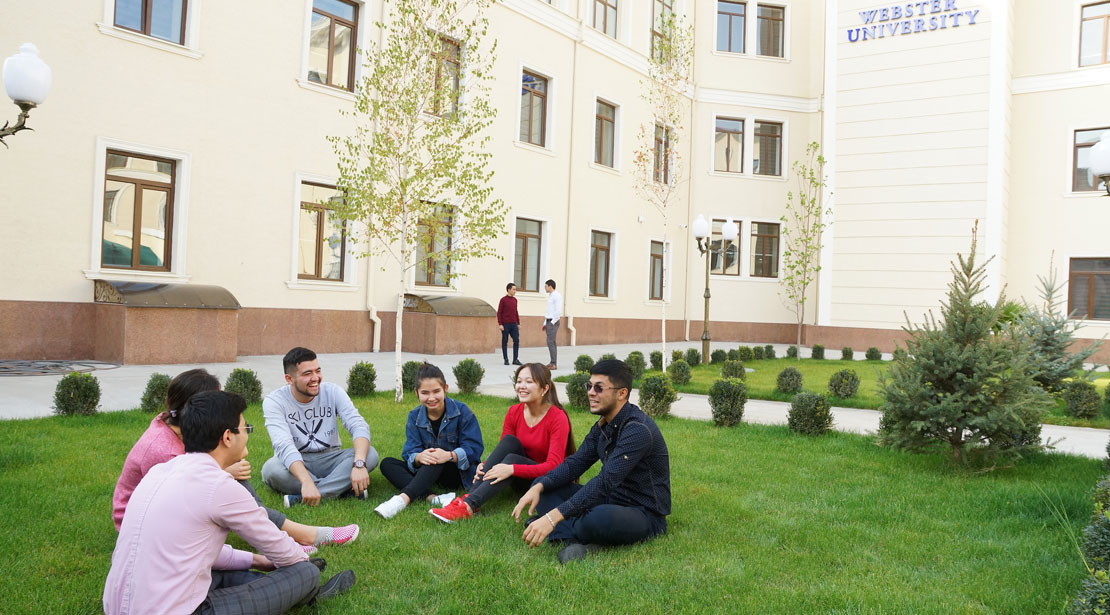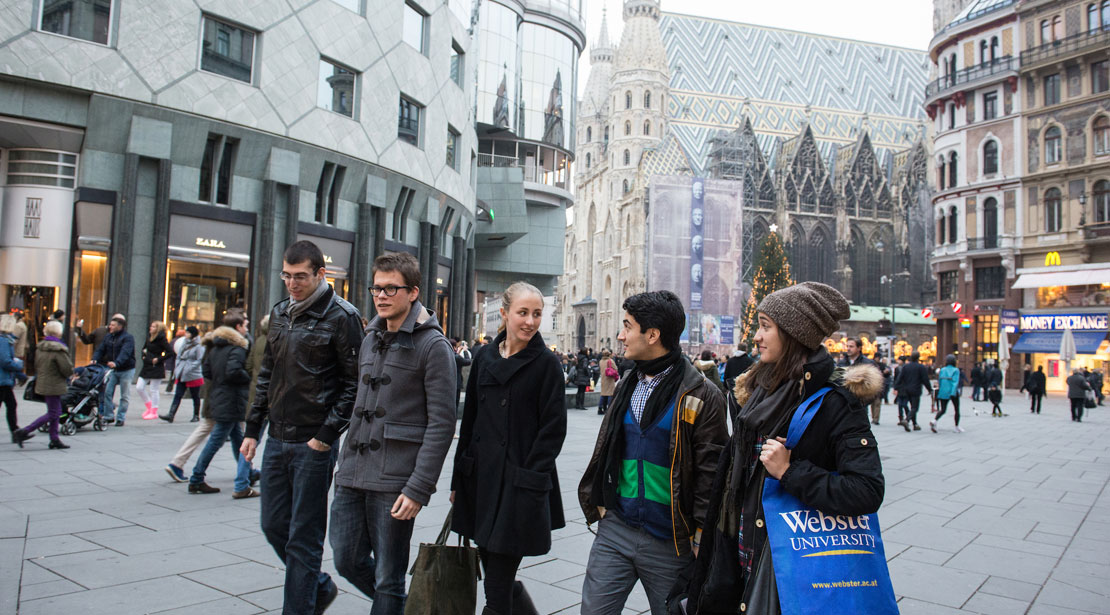 Earn Your Master of Arts in International Relations
The master's degree in international relations at Webster University is unique for a number of reasons. Students are able to take advantage of Webster's global footprint by studying abroad at Webster campuses throughout the world and are taught by faculty who are noted scholars and practitioners in the field. The program offers considerable flexibility and can be taken on a full-time or part-time basis. Webster is also nationally recognized as military-friendly.
International relations students at Webster have gone on to work for Meds for Kids, Boeing, ABB, Enterprise, the Associate Ministry of Coordination and Competitiveness in Ecuador, the United States Army, and as a preparatoria teacher in Honduras. Other graduates have gone on to practice law and work in academia (for example, at Washington University in St. Louis).
The degree requires satisfactory completion of 27 credit hours of the INTL curriculum and 9 credit hours of graduate electives for a total of 36 credit hours.
The 36 credit hours* required for the Master of Arts (MA) in International Relations must include the following courses:
INTL 5000 Introduction to International Relations (3 hours)
INTL 5100 Research Methods and Perspectives (3 hours)
INTL 6000 Capstone in International Relations (3 hours)
Two courses from Comparative Politics Cluster (6 hours)

INTL 5050 Comparative Politics (3 hours)
INTL 5600 Area Studies (3 hours)

Four courses from International Politics Cluster (12 hours)

INTL 5510 Theories of International Relations (3 hours)
INTL 5540 International Organizations (3 hours)
INTL 5550 War and Diplomacy (3 hours)
INTL 5800 Globalization (3 hours)

Three Graduate Elective courses (9 hours)
*36 credit hours is equivalent to 120 ECTS.
At Webster, your education is flexible and portable.
Flexible
Five terms in an academic year make it easy to tailor your education to your life. Courses are offered in both semester and 8- or 9-week periods, and can consist of multiple modalities with our assortment of in person, hybrid, and online course options. Webster also offers a variety of degree, certificate, and non-degree programs.
Portable
For 40 years Webster has been building a network of campuses to serve local communities, now serving more than 13,000 students across residential, metro, military, and international locations. Our students can start their degree at one location and finish it at another, or seamlessly work on their degree while studying abroad.
Points of Distinction for Our Innovative International Relations Degrees
In the College of Humanities and Social Sciences, the international relations program has the greatest worldwide reach. Courses are offered at Webster's global campuses in Geneva, Switzerland; Vienna, Austria; Leiden, the Netherlands; and Athens, Greece.
A unique fieldwork/internship opportunity offers students valuable international relations experience outside the classroom.
Online learning makes it possible to earn a degree while traveling.
Classes are small and discussion-oriented, and students are individually mentored by their professors and advisors throughout their degree.
Support Resources for Student Success
Join Webster's Global Community
All Webster students benefit from our teams of advisors, counselors, tutors and support staff. Get scheduling assistance, academic support and more, no matter where you are.